Tribal Police Detective Appointed to Federal Crimes Against Indigenous Peoples Commission | State News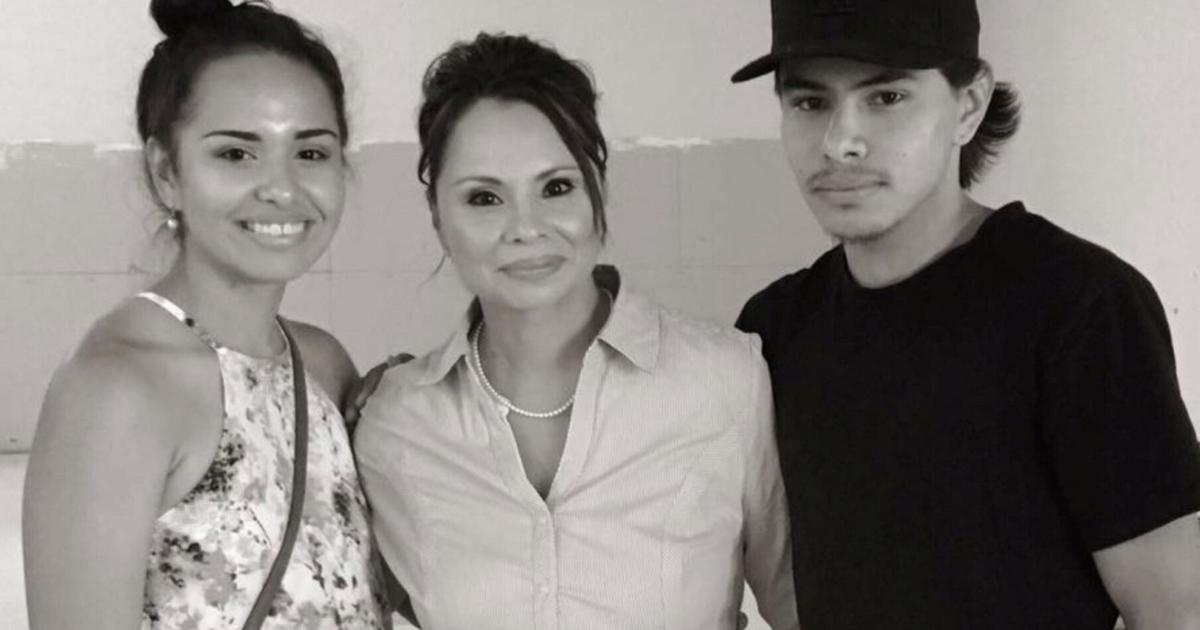 AKWESASNE – The Tribal Police Detective Sergeant. Karonienhawi Thomas has been appointed to the Federal Joint Commission on Non-Invisibility Law, which is tasked with addressing violent crimes against Indigenous peoples.
The St. Regis Mohawk Tribe announced Friday that Thomas was named by Interior Secretary Deb Haaland during a live video event Thursday to mark National Awareness Day for Missing and Murdered Indigenous Peoples.
"It is with great pride that I congratulate Karonienhawi and hope that she can share her expertise with a much wider audience," Tribal Police Lt. Decota Thompson said. "She has made it her mission to help victims of crime and she does so with unparalleled fervent dedication and commitment. As a supervisor, I am proud of the officer she has become and I am proud to have been able to support her throughout her career. Congratulations Hawaii. Our community and our department are lucky to have you.
The Unseen Law was approved by Congress in October 2020, sponsored by Haaland when she was a congresswoman from New Mexico.
The act mandated the creation of a commission comprised of representatives with diverse experiences, backgrounds, and geographies from tribal, state, and local law enforcement; health and mental health professionals; urban aboriginal organizations addressing violence against women and children; Indigenous survivors of human trafficking; and family members of missing and murdered Aboriginal people.
In coordination with the United States Attorney General, the commission members appointed by Haaland will help convene hearings, collect testimony and receive evidence to develop recommendations for the federal government to address. violent crimes against Native Americans and Alaska Natives.
In his role as a member of the Not Invisible Act Commission, Thomas will use his experience to address unsolved cases by "disrupting the pattern of violence with everything we have inside of us," Thomas said. "These moments of perseverance were never accomplished by one person; it was always a collaborative effort between multiple agencies, family members and community advocates; build bridges and pathways to well-being through consensus. I am honored by this nomination and the opportunity to represent our community.
Thomas is a 13-year veteran of the St. Regis Mohawk Tribal Police Service.
She graduated from SUNY Potsdam in 2006 with a bachelor's degree in psychology before earning two master's degrees in mental health counseling and educational leadership from St. Lawrence University. Thomas has a certification specializing in school violence and conflict resolution.
During her time working in the Tribal Policing Department, Thomas was an investigative member of the Criminal Investigations Division before being promoted in 2016 to Detective Sergeant. She received certification as a Crime Scene Technician, Trained Child Investigator in Forensics, and Instructor for Domestic Violence Law Enforcement Cadets with the Area 9 Police Academy. in Plattsburgh.
"Through my years of service; I have seen families, children and individuals lifted from the darkest places by the unconditional love of family and the dedication of service providers, officers, leaders, social workers and advocates," said said Thomas. "That's what gives me hope that the answers to this epidemic raging over our people are within reach of this generation."
Thomas is also a board member of the Seven Dancers Coalition, which aims to educate and restore traditional values ​​to help build harmonious and respectful relationships in Indigenous communities.